Awhile ago I was inspired by
this photo
via Pinterest. I liked the layers, the simple lines and the mix of neutral colors. I was pretty convinced that her dress was navy, but now I think it's actually dark grey. It took me awhile to get over the "no-no" of
navy and black together
, but lately I really like it. Same with brown and black. So, this is me combining as many neutral colors as possible:
The tunic is the noteworthy item here. The pattern is
Simplicity 2245
, a lisette pattern that I purchased awhile ago. I made View B, the tunic.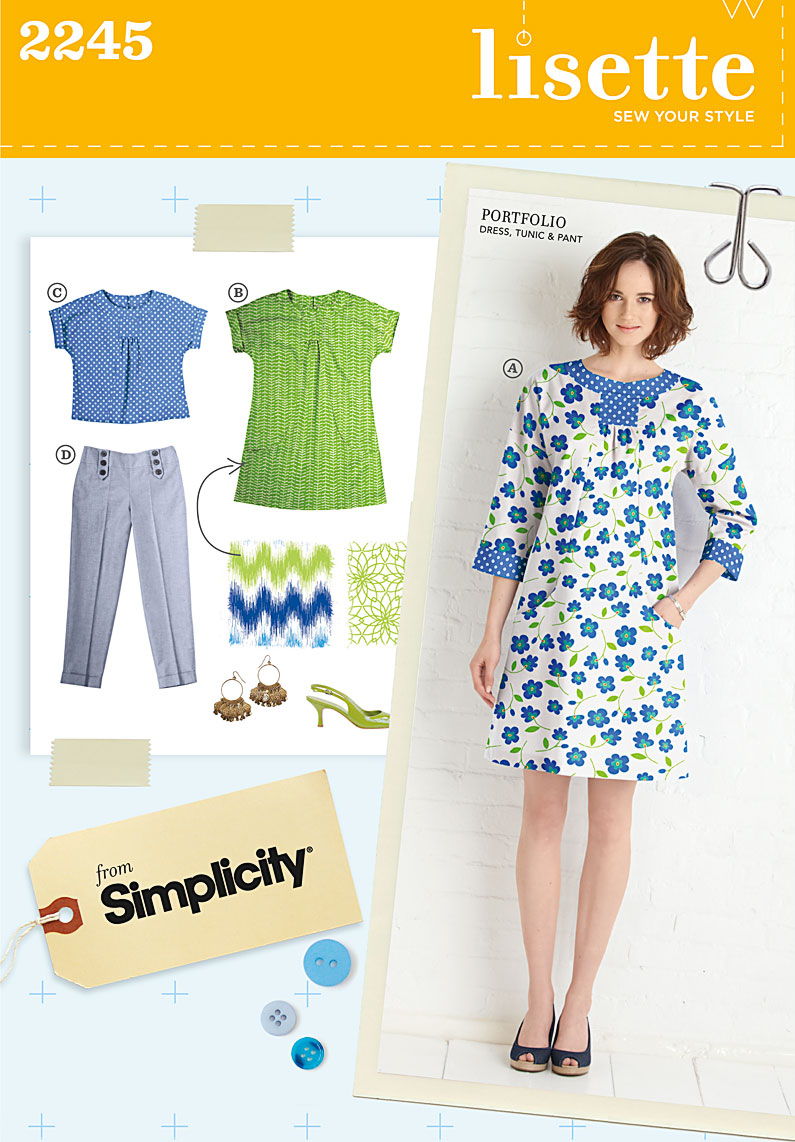 Based on other reviews and the fact that my fabric had some stretch, I went down two sizes. I also added darts in the back for a more streamlined shape there. There were no changes otherwise - this is an easy project!
The pockets are a great feature of this pattern. The instructions for completing them are great - they look more complicated than they are.
The fabric is a stretch cotton blend with tone-on-tone stripes. I like the subtle texture the stripes create. Just for the fun of it, I cut the yoke piece on the cross grain.
The neckline closes in back with buttons and loops, but I don't actually need them for getting in and out of the tunic. However, I suspect I would need them if my fabric didn't stretch. These two lovely anchor buttons were waiting in the button jar for just such a time as this.
I also made the leggings, sometime last winter from a Burda pattern. They're made from ponte knit, so they're heavy enough to be warm and opaque enough for me to feel sufficiently covered.