When I think about what 2013 might involve as it relates to my sewing room, I'm trying to think in terms of dreams or hopes rather than goals. What I'd like to be sewing is jackets. For me!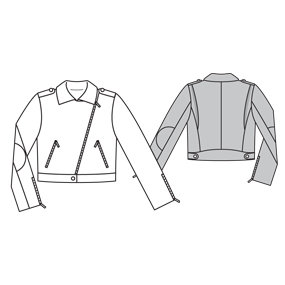 I would like to have more jackets in my wardrobe. I have a number of cardigans, but I'm finding that I prefer the structured look of jackets more. The traditional suit jacket doesn't appeal to me, but I'd love to make each and every one pictured here (plus some others!).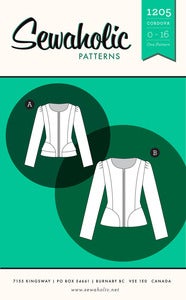 The problem is that jackets tend to be substantial projects and I suspect 2013 is going to be a busy year (if it continues on as 2012 has ended). Part of me rails against setting unrealistic goals and I really hate setting a goal and not accomplishing it. Also, I have a hard time maintaining motivation when a project drags on and I want to enjoy my sewing time, not feel burdened by it.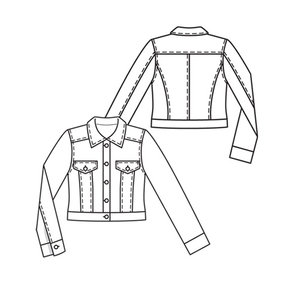 Also, I don't have many jacket patterns or much suitable stash fabric for jackets, so it would require some investing. I should really set a hard and fast goal about not acquiring more of anything and then the two would be in conflict.
However, the thing that may make it happen is the fact that I always like the more complex and detailed projects better in the long run. If only it weren't so difficult to keep an eye on "the long run" in the middle of all the busy-ness.
I feel a little like I'm rambling and not being very clear. This post in a nutshell: no firm plans or goals attached to 2013 for me, but I'm going to keep the desire for jackets in mind. The reality is that much of my sewing revolves around what my family needs for clothing. Hopefully one or two of these jackets gets worked into the mix.