It's somewhat rare, but once in awhile I produce something that I'm all around thrilled with. I don't feel the need to nit-pick imperfections or let myself get annoyed with what I wouldacouldashoulda done differently and I just really enjoy the finished product. That's how I feel about this dress and jacket:
I used
New Look 6089
to make these for my younger daughter. This is a great pattern. It isn't anything dramatic or unique, but the measurements and drafting are trustworthy and produce a flattering dress for a young girl.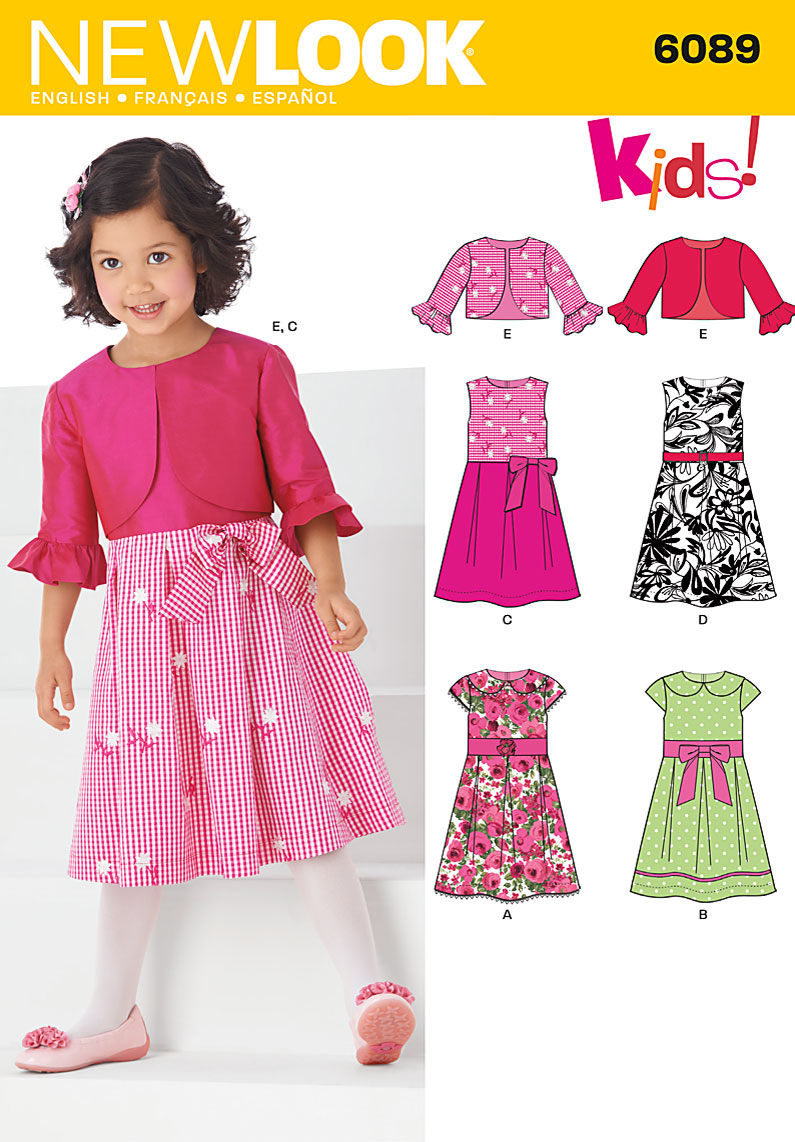 I purchased this fabric a few months ago with my older daughter and a certain jumper pattern in mind, but it didn't work out with the double border print. To make it work here, I straightened the side seams of the skirt and just made each of the pleats deeper.
The bodice is lined with the same fabric and it turned out to be just the right amount of yardage. I love that. No waste or pondering what to do with those scraps.
The jacket pattern is drafted for wovens, but I wanted to use this interlock knit that coordinated well. Instead of lining it to the edge as the pattern instructs, I added facings and topstitched them. The ruffle on the sleeve is cut as 3/4 of a circle and then gathered. I like that this allows for more fullness, with less gathering bulk. I left the hems raw.
My little girly girl was even happier with this dress and jacket than I was. I thought she might not be so excited about the orange, but she told me it was her next favorite color after purple. Perfect!
And, of course, the blurry twirling picture...