I've been wanting to give my bedroom a bit of a makeover for awhile. A month or two ago, we got a good deal on some new furniture and that was a good impetus for me to get moving with the rest of the project, starting with a quilt.
After much online searching, I came up with a plan.
The inspiration: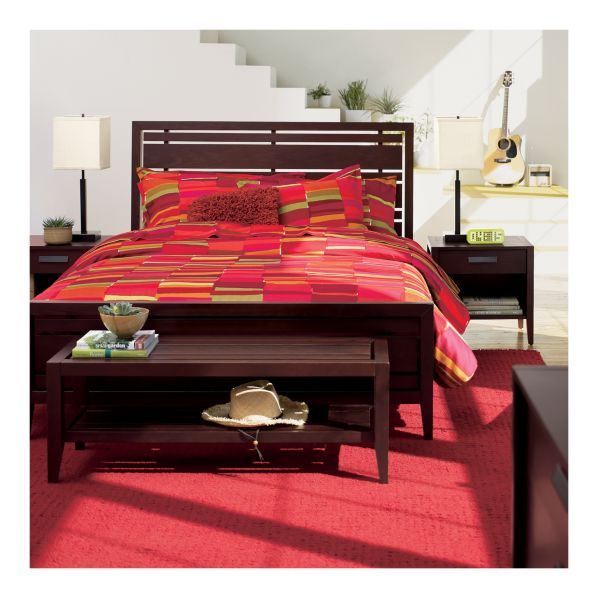 The pattern:
Same as the one for
this quilt
, "Plain Spoken" from
The Modern Quilt Workshop
.
The fabrics:
Right now, I'm actually well into the project. The pattern is so simple that it comes together quickly. But, a queen-sized quilt is big. Bigger than anything I've made before. So, the number of blocks needed does make it a bit of a time suck. Tonight or tomorrow I'm hoping to get the blocks arranged in a layout I like.